Monitor Your Costs While You Monitor Temperature with Crystaline II Temperature Trend Indicators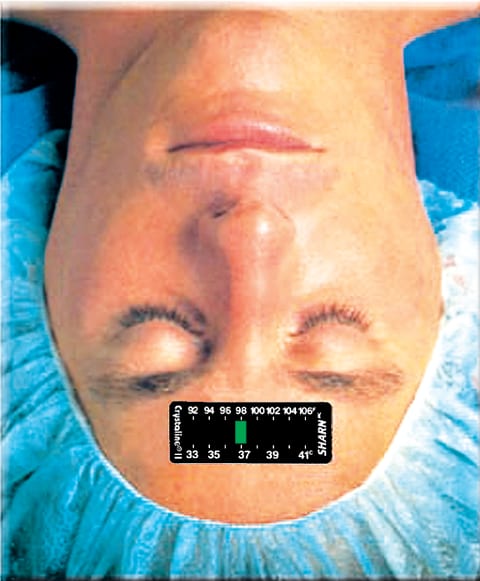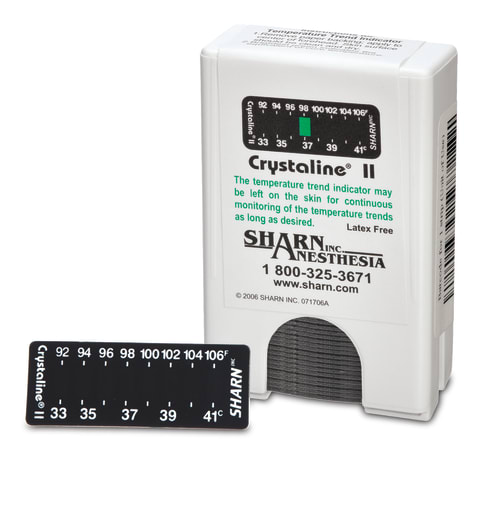 Crystaline II Temperature Trend Indicators Combine Economy with Reliability.
When your budget requires paying close attention to expenses, do it without sacrificing reliability. Crystaline II from Sharn Anesthesia lets you monitor both your costs and your patients at the same time. Understanding the perioperative trend is critical to satisfactory patient outcomes. Sharn temperature indicators have been used on more than 35 million patients.
The Reliability of an Electronic Probe Without the Electronics. Or the Probe.
No only is Crystaline II less expensive than disposable probes, it also eliminates hidden costs, such as maintenance, repairs, and inventory associated with electronic monitoring. As standardization occurs, Crystaline is the ideal choice to replace many of the termperature devices typically stocked in anesthesia.
Now you have a choice...
Crystaline II and Crystaline W
If you need a wider range, choose Crystaline II. If you don't need a range that low, choose Crystaline W. Both products are core adjusted, have dual scales in Celsius and Fahrenheit. Of course, both are:
Not made of natural rubber latex
DEHP-free
Contact Your Sharn Anesthesia Representative for Current Pricing
Crystaline II
5101-II    Envelope    100
5101B-II    Bulk    125
5101F-II    Dispenser    125
5101C-II    Dispenser    100
5101H-II    Dispenser    50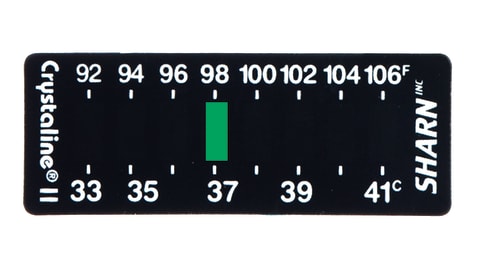 Crystaline W
5105C    Dispenser    100
5105H    Dispenser    50